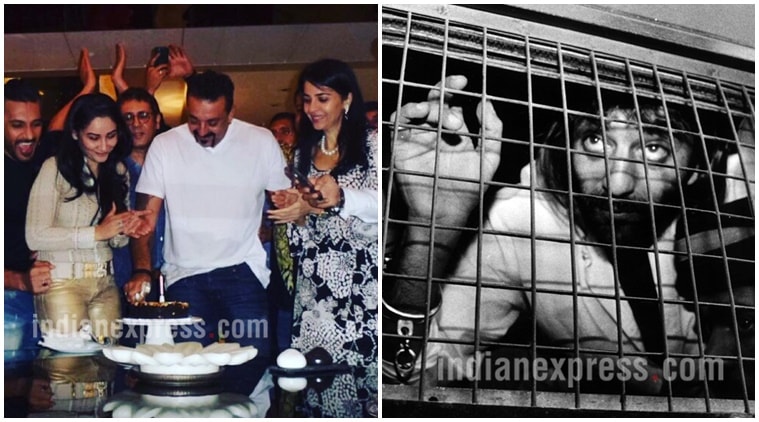 Sanjay Dutt is celebrating his birthday today (July 29) as a free man after a long time. Twenty-three years to be precise since he was arrested for the first time in 1993 in a case related to the Bombay bomb blasts. Between his cinematic successes came jail terms, his trysts with furloughs and courtrooms continued. His image as Bollywood's bad boy began even before his BO successes. Son of Nargis and Sunil Dutt, Sanjay was born with the proverbial silver spoon.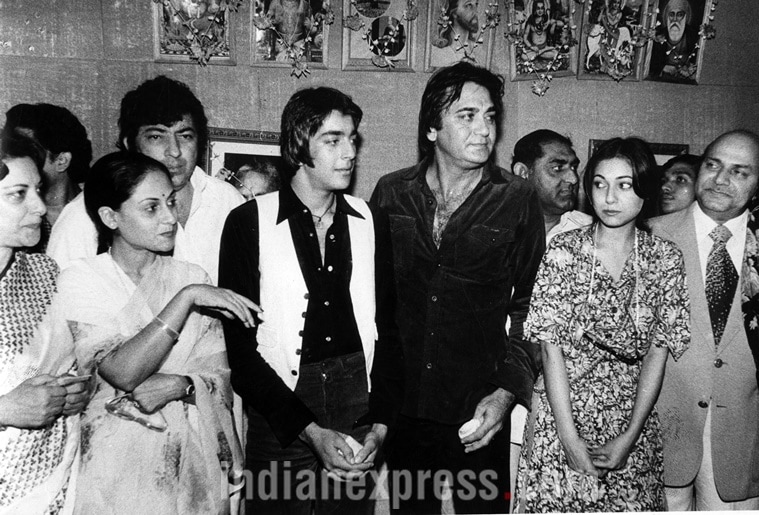 Film star Nargis Dutt, Jaya Bachchan, Amjad Khan, Sanjay Dutt, Sunil Dutt, Tina Munim and Gulshan Rai on the set of film ROCKY. (Source: Express Archive Photo)
The death of his mother was followed by 12 years of substance abuse, then came the allegations of being in contact with underworld dons and, finally, possession and destruction of an AK-56 rifle at his residence. The rifle was part of a consignment of arms smuggled into India ahead of the blasts. While Sanjay managed to avoid the more serious charges, he was sentenced to six-year jail by a TADA court. The Supreme Court upheld the ruling but reduced Sanjay's sentence.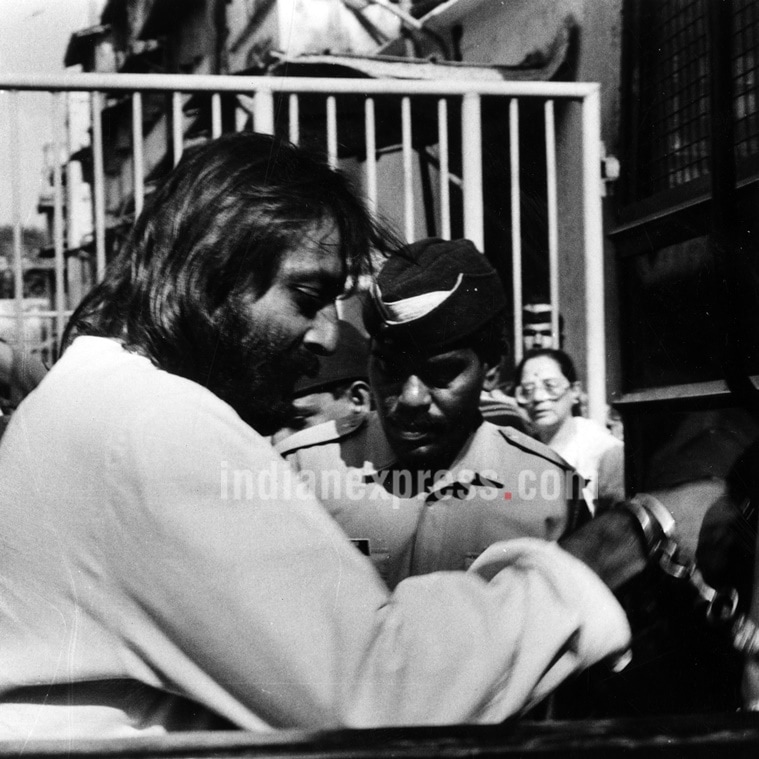 Actor Sanjay Dutt outside the TADA court. (Source: Express Archive Photo)
The actor finally walked free in February this year after spending over three years in jail. Talking about his stint in jail, Sanjay opened up in May, "When I was in prison, it was very difficult time for dad, Priya and me. She came to meet me on Rakhi and I gave her the coupons that I collected in jail." He went on to say that he would take flies out of his dal and drink it anyway. "In the Pune jail, there are flies all over, billions of flies, in your hair, in your clothes and even in your food. Main makkhi nikaal kar daal pi jaata tha, mera co-accused daal nahin peeta tha. Maine usko bola, 'Yaar, tu kab tak bhookha rahega?' Usne poocha, 'Tu makkhi wali daal kaise pi jata hai?' Toh maine bola, 'Yahan protein nahin milta hai, daal mein protein hota hai'."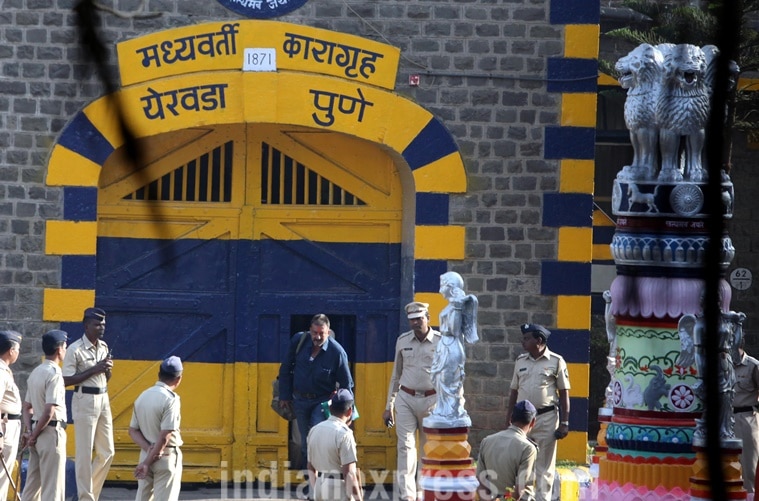 56-year-old Bollywood actor Sanjay Dutt, who was in Yerawada Central jail as Prisoner No. C-16656, walked out of the jail as a free man on Thursday morning around 8.40 am. He was serving the reminder of his five year term which was awarded to him for illegal possession of arms in connection with 1993 Mumbai Blasts case. (Source: Express Photo by Arul Horizon)
The actor believed that his recent jail term was the hardest on his twins — Shahran and Iqra. The picture of the tiny tot Iqra crying next to her father's life-sized cut-out was plastered across India's newspapers. "When I was in jail, it was very difficult for me to not see my children for three years. There were moments when I really wanted to see them. My wife used to say, 'Main unko leke aati hoon (I will bring them)'. But I told her, 'Never, unko yahan kabhi mat lana (don't bring them here), I don't want them here'," he told a gathering in Delhi this May.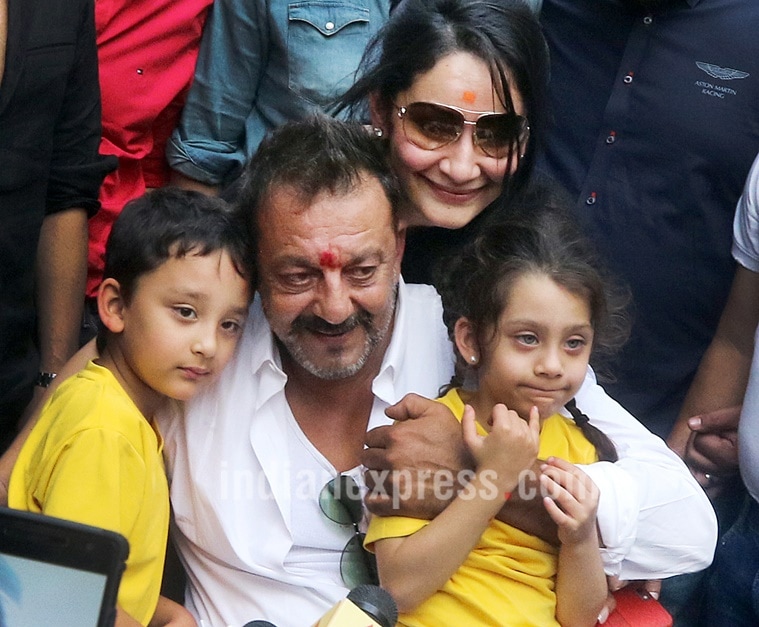 Actor Sanjay Dutt with his wife Manyata and children Shahran and Iqra in a press conference at his residence in Mumbai on Thursday. Dutt walked free Thursday after completing his five-year prison sentence for illegal weapons possession in a case linked to the 1993 terror attack. (Source: Express Photo by Pradip Das)
He explained that he didn't want to see his children as a prisoner, "I didn't want them to see me in torn clothes and the topi. I didn't want them to live with that image. Kids are very smart these days, they would say, 'Papa ko photo wala phone lagao (Video-call papa)'. I used to speak to them twice a month. I told tell them that I was shooting in the mountains and didn't have a proper connection. That's what they know even today."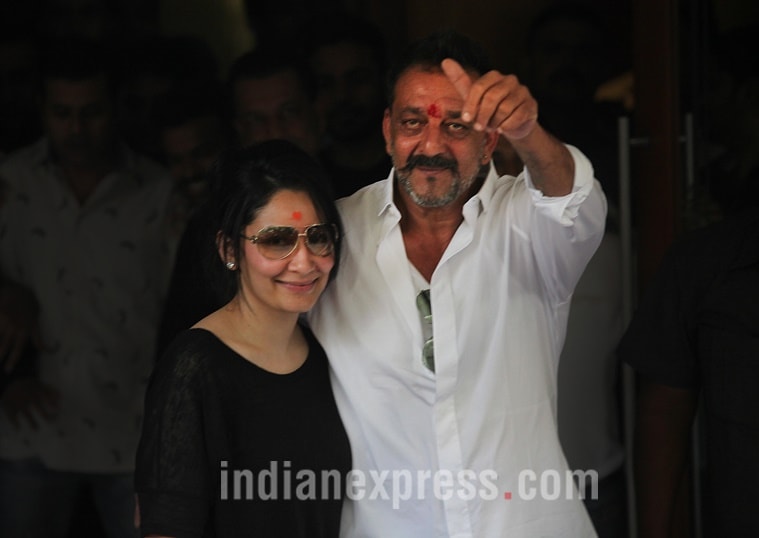 Sanjay Dutt with Manyata after release from Yerwada Jail – PC at Sanjay Dutt's Bandra house in Mumbai. (Source: Express Photo by Pradip Das)
He revealed his golden rule which helped him survive jail. "Never hope. It is the most difficult thing. Once you cut that hope, life is easy, you survive so beautifully. In jail, there is nothing but hope. But when I decided ki mujhe koi hope nahin chahiye (I don't want hope), the journey in jail became easy and passed quickly."
Source: Indian Express